Events
East Moline Parade/Fiesta 2022
Food Vendor Form Non-Food Vendor/Exhibitor and Parade Form See the Flyer
LULAC 5285 2021 Scholarship Fundraiser Events
Friday June 17th
Mercado on Fifth Beer Tent.
All tips will go towards the Scholarship Fund.
Time: 5:00 p.m. to 10:00 p.m.
Wednesday June 29th
Mercado On Fifth - LULAC Night - River Bandits baseball game
5:30 pm
Fiesta Queen 2022 applications open
The crowning of the Fiesta Queen will take place during LULAC Fiesta Night at the Putnam Museum on Saturday, September 10th, 2022, from 6:00 pm–10:00 pm.
Contact Michelle Arguello at 563.579.3113 or via email at arguellofam@hotmail.com for an application or more information.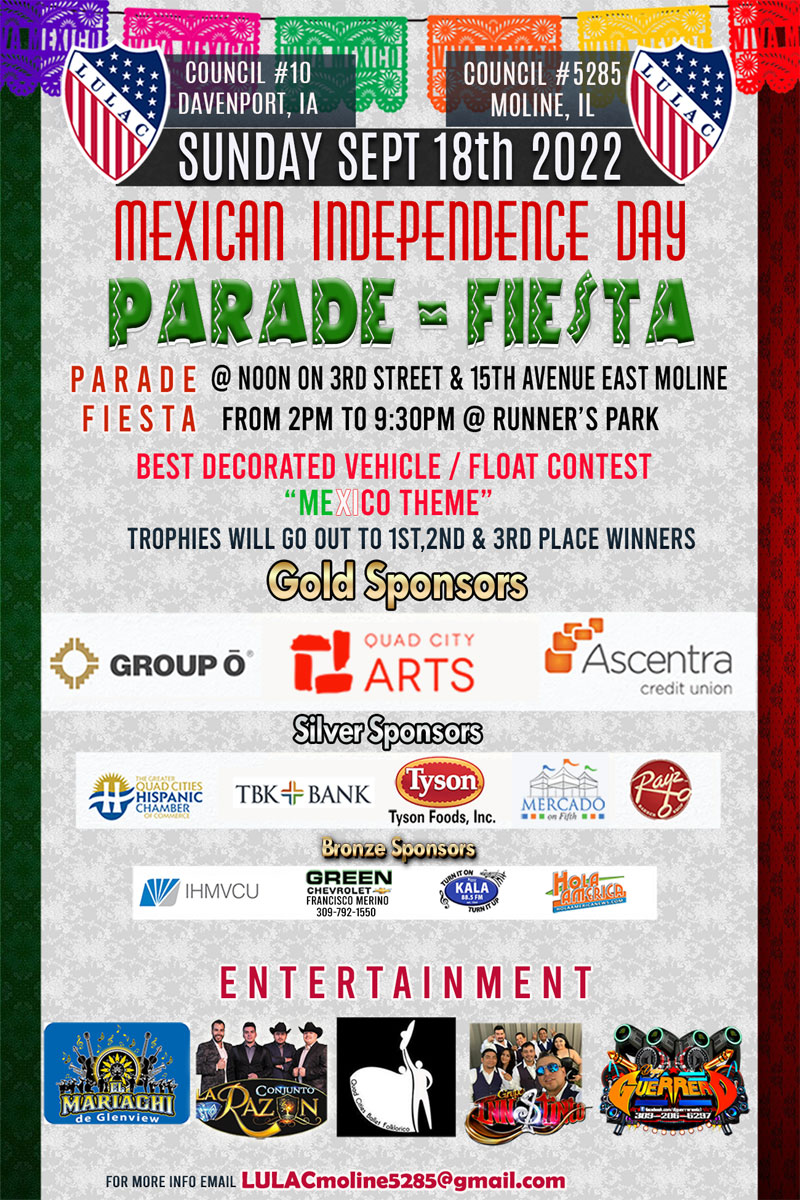 Stay tuned to upcoming events! Follow us on FB !